commscope FIST
PATCHASSIST PLATFORM CONSISTS OF 3 CONNECTED COMPONENTS
intelligent PatchAssist cassette for port detection and control

 

PatchAssist analyzer for real time monitoring of all changes to layer 1

 

PatchAssist agent to allow data exchange between all connected analyzers with network management applications of various third manufacturers via an HTTP/REST interface
SYSTEM ARCHITECTURE
Intelligent dust cap
For a reliable detection of unconnected ports, we developed an intelligent dust cap, which is equipped with an RFID tag. This tag contains a generic data flag, identifying a dust cap. With this information, a monitoring software may recognize a port with dust cap as unconnected and unused port. Following this approach, a port must always be plugged with an intelligent connector or dust cap.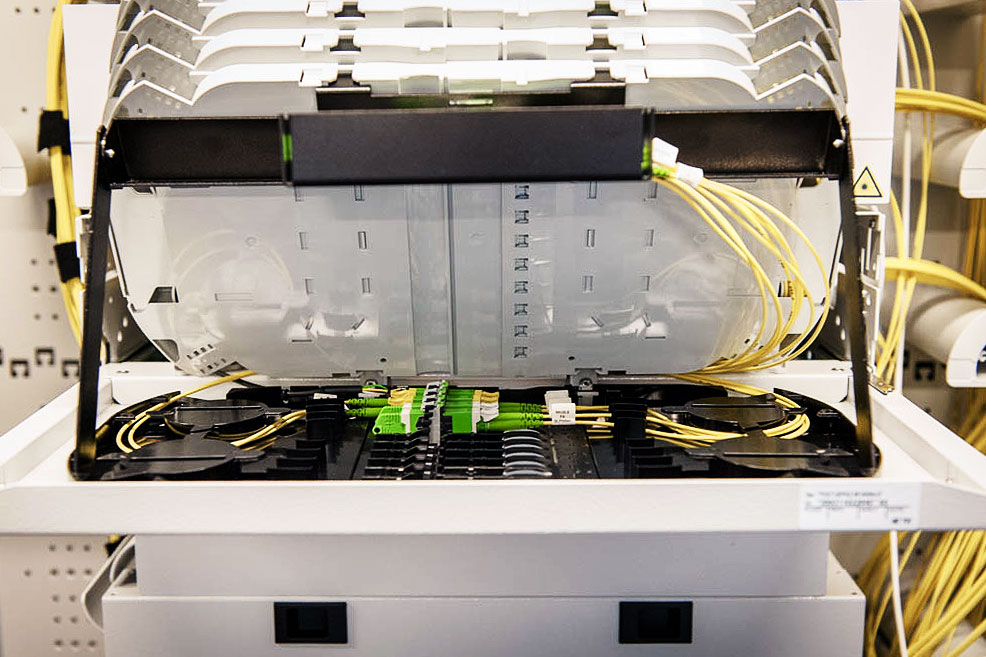 Retrofitting capability
PatchAssist, compatible to commscope FIST, is designed to be retrofitted without disassembling an existing rack. It is even possible to integrate PatchAssist without disconnecting a patch. With our specially designed PatchAssist Installation Kit for FIST you can rest an adapter including the patch connectors at a storage compartment while exchanging each cassette, starting from the bottom level to the top.